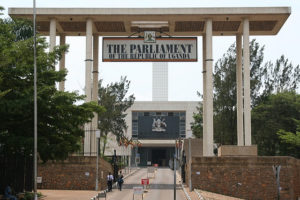 Rumors have reached us that Parliament has today failed to sit after Speaker Rebecca Kadaga cancelled last minute to chair today's proceedings.




It's also rumored that Kadaga didn't want to officiate over the constitutional amendment debate that was slated for today Tuesday 30 September. This left Legislatures stranded trying to look for a way forward.
The debate has been cancelled until further notice as the letter from Office of the Clerk says below.
Comments
comments