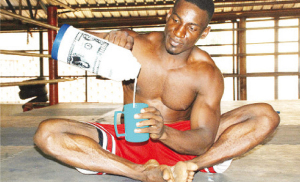 A few months ago, star kickboxer Golola Moses declared his intentions of nurturing talent through establishing the Golola Talent Academy.
Golola's dream is to set up a training facility at his suburban home in Lugoba, Kawempe.
Well, the comical fighter has not been sleeping; Golola is busy walking his talk after embarking on a massive countrywide tour to identify potential kick boxers.




Golola managed to collect a bunch of fighters and they have been undergoing serious training at the Gombolola grounds in Mityana for days.
Golola told us that he partnered with Fran Horizon Consultants, a branding company, to take the talent search around the country; "there is a lot of talent away from Kampala; so I thought and said, why not give people from other regions and slums an opportunity to have a chance to realize their dreams," Golola said.
Golola told us that the search is not restricted to boxers, but also able fighters in other categories like kickboxing, karate and taekwondo; "we are a big team of coaches and each particular sport has its own coach."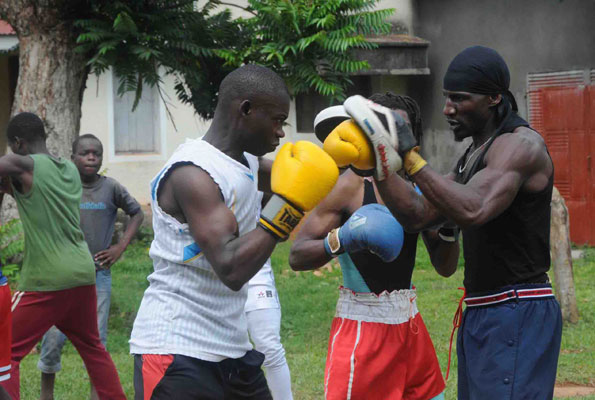 Golola is set to wrap up his time in Mityana by holding a fight against little known Kenyan fighter Jackson Wainaina at the Ggombolola Grounds this Sunday May 29th.
Golola said the event is part of a fundraising drive to raise money for his dream Talent academy, as well as a chance for the people of Mityana to witness the potential stars that have emerged from Golola's time in their area.
"For the first time, the people of Mityana will watch their future stars being made as they tussle it out in the undercard fights before I knockout the Keyan," Golola bragged.
Golola said that proceeds from the event will buy equipment like gloves, pads and bags for the Golola academy.
Comments
comments