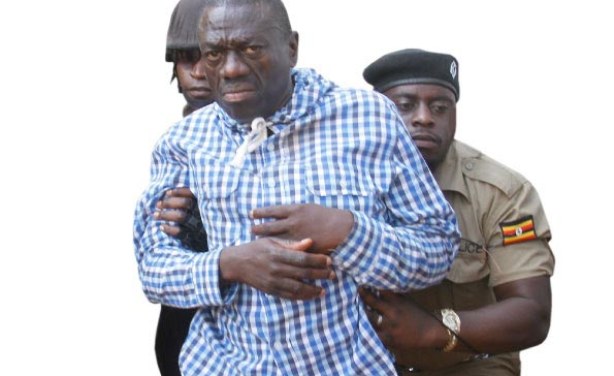 Former Presidential candidate Col. Dr. Kizza Besigye is being flown from Moroto and he will spend the night in Luzira Prison.
Besigye, the FDC flag bearer in the recent elections was last week remanded to Moroto Prison on charges of treason after a video of him swearing in as the president of Uganda surfaced on social media.
The video culminated into the temporary shutdown of social media channels Facebook and Whatsapp as President Museveni took oath of office  for another five year term in office last Thursday.
Moroto Resident State Attorney Gerald Amaro made a plea to court to transfer Besigye to Luzira, which was granted by the area Chief Magistrate, Charles Yeteise.
The grounds of Amaro's pleas were;
(1) That the state had intelligence information that some dissidents planned an attack on the Moroto Prison to take away Besigye.
(2) That the offences against Kizza Besigye were committed between Kampala and Wakiso, so he needed to be in a court near the witnesses in the matter.
(3) That more accused persons to be joined on Kizza Besigye's file live in Kampala and Wakiso districts; and that Kizza Besigye, being a former presidential candidate deserved to be remanded in a prison with better facilities, and such are only in Luzira.
Comments
comments